Joined

Jan 3, 2018
Messages

306
Sup GDIY,
I made a post here regarding a router prototype I did a few weeks ago.
I've been weighing and experimenting with different approaches and ended up building a larger version.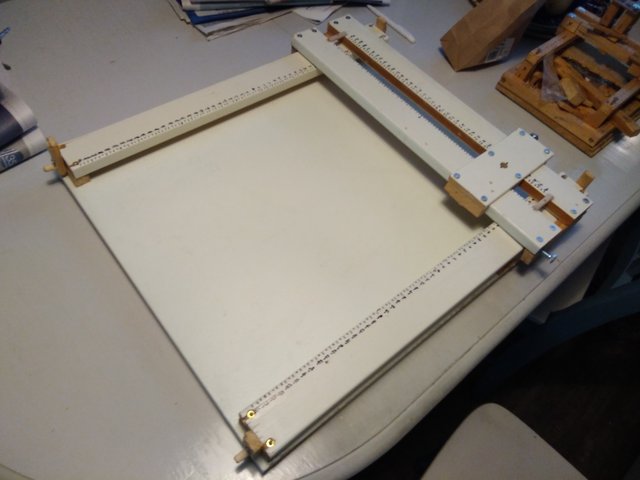 It has a slightly bigger working area, approximately 435x325mm but the material thickness is limited to 20mm, this is due to stability reasons. It also has no z-axis guide like the prototype did. The overall footprint is roughly 585x480mm.
It uses window latches for securing the guide rails in place as well as T-nuts and bolts for fastening.
The more recent version uses four ABEC-5 ball bearings I took from an old skateboard sunk inside the rails but only in the x-axis (this is due to the y-axis guide MDF thickness and I only had four bearings)
So far I've tried using a small chisel mounted in the guide (for making skirting panels) and had quite nice results but it still suffers from some mechanical problems and stress (it doesn't really matter which way you use it, ie. whether you push/pull the workpiece or fasten it and use the rails)
It also accepts a small jig saw (the hole diameter is 10mm) but I haven't tested it yet, probably works as a guide for a blade/circular (table) saw too with the bearings in place.
Stuff I'm looking to add is lead screw or a rack&pinion in the gantries and a disposable work bed, possibly the option to use a bit mounted in the working area.
Any thoughts?
-ef