Joined

Oct 3, 2011
Messages

495
Location
Hello groupdiy'ers!
I'm happy to say that:
Garash G.TEN V3
- third revision is available for purchase.
Garash G.TEN
- ten band graphic equalizer in 500 series format.
G.TEN is a 500 series format ten-band graphic equalizer. It's a great sounding and easy to set EQ with all the important musical frequency points.
 It's great for shaping drums, guitars or any other sources where you need a great sound and fast setup.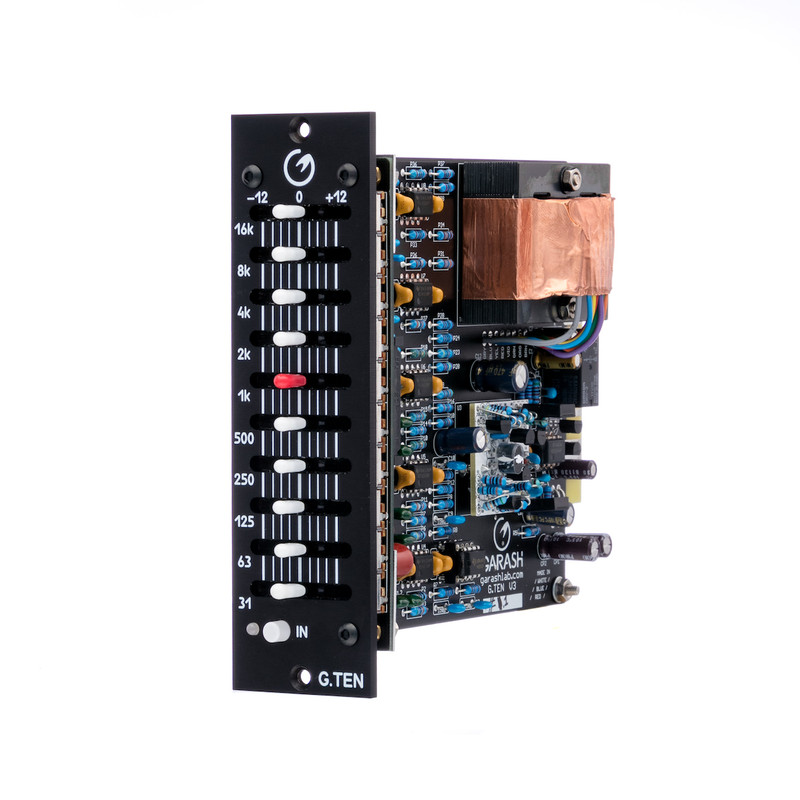 Schematic was LTspice emulated and carefully tuned. The EQ is based on an IC gyrator filter which mimics an inductor. The G.TEN has proportional-Q (wider Q on low boost/cut and narrower Q on high boost/cut). This style of EQ became popular in the mid 70s when the famous console module was invented by Al Davis. G.TEN is input balanced and output balanced. Output buffer is implemented on 2520 DOA that boost output transformer. G.TEN has true relay bypass with a led status indicator.
Including the third batch there will be 100 G.TEN's happy owners all over the world!
Latest build manual (V3.0):
https://disk.yandex.ru/i/bzoZ1X866XeSBQ
Feel free to ask and comment.  If you have an interest - PM.
Also kit is available through our distributor:
https://diystudiotoys.com/products/GTEN
https://www.facebook.com/diystudiotoys/
Cheers, Igor