Joined

Mar 26, 2011
Messages

650
Location
Hey folks,
as some of you know I also offer my DIY kits on analogvibes.com now.
One of the projects I offer is the Tube Program Equalizer which is an authentic re-creation of the EQP-1A
Anyway - I really try to offer only high quality chassis kits there - but it sometimes that's not as easy as it seems.
Some of the front panels for the new batch are not living up to my expectations for analogvibes.
It's not that that bad, but they are not flawless and that means I can't use them for the kits.
Long story short - I offer 9x  Pultec EQP-1A style B-stock front panels - all powder coated (blue-grey) and silk-screened.
The flaws they have are mostly that the powder coating ended up to being too much, which is slightly visible at the corners
(see pics) or in some cases there  a particle underneath the coating here or there. Also a minor flaw, but for analogvibes I need them to be 100% perfect.
Before they collect dust at my studio I offer them here for EUR
45.00
39.00
ea. (+shipping & Paypal)  which is roughly 55% off.
Check the pics for details: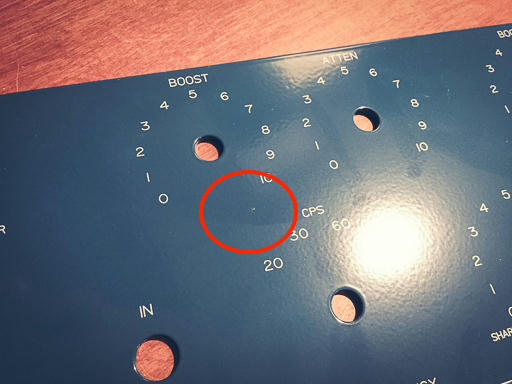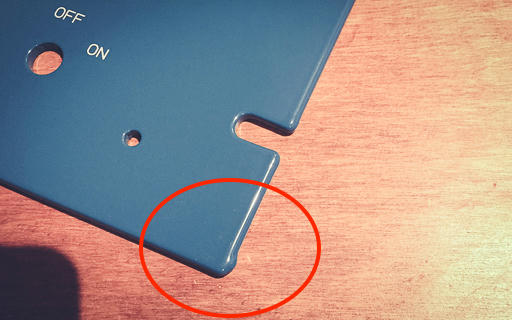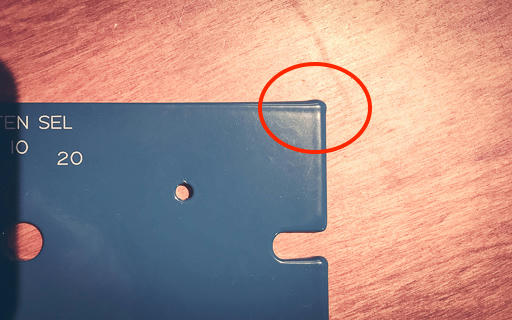 Here's another pic showing an entire panel which shows the flaws are mostly visible close-up only: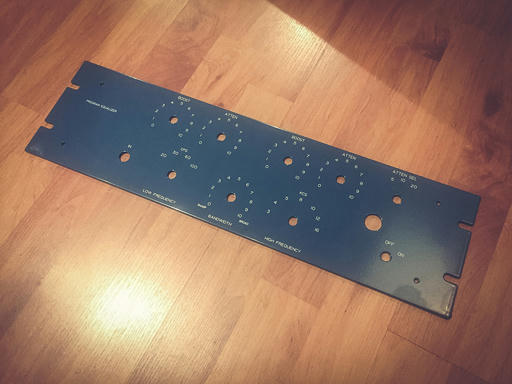 9 panels available - if you're interested please send a mail to martin[at]analogvibes.com - include your location and I'll
send you the payment details including shipping.
If you have any questions just let me know