Joined

Sep 29, 2010
Messages

440
Location
** NO MORE KITS AVAILABLE **
Hi Guys,
here's my latest project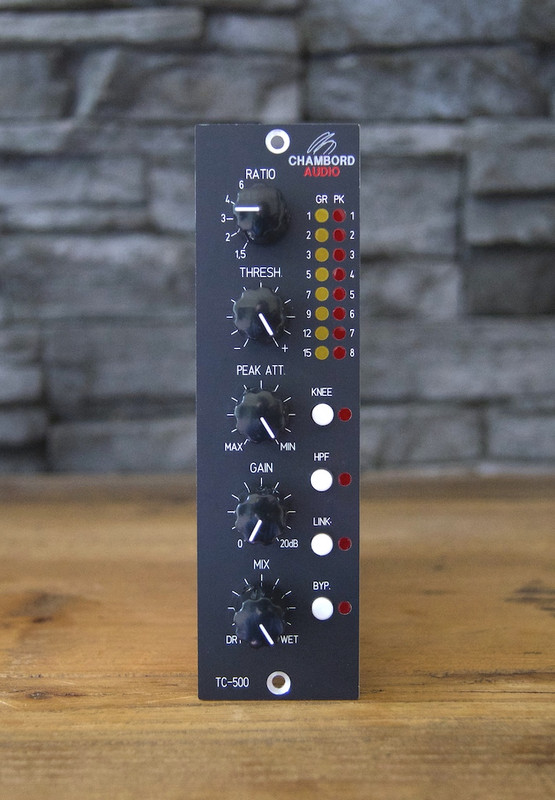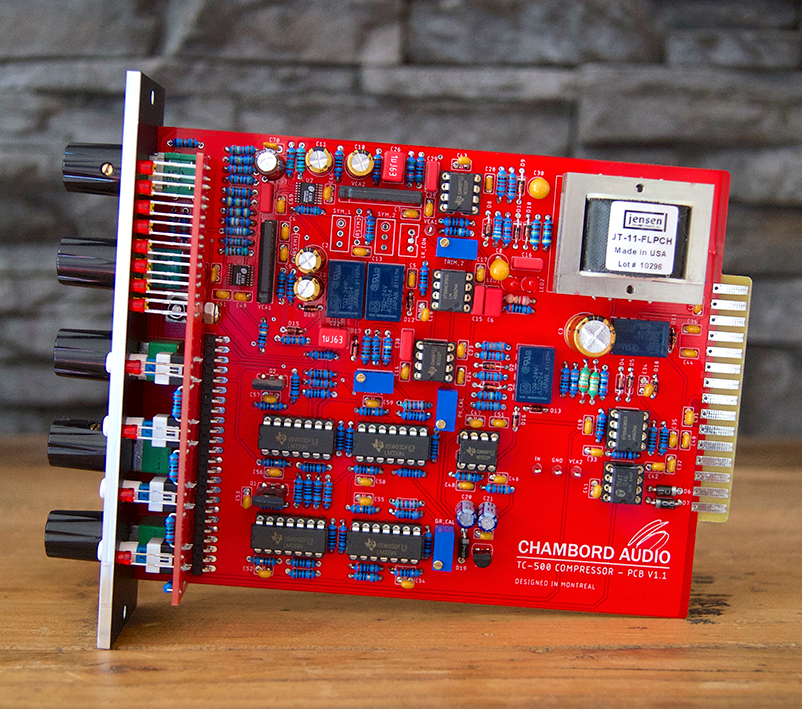 Let's start with a bit of history. Some of my friends and colleagues are dialogue and foley recording engineers. They have been asking for a transparent compressor that could adapt easily to the incoming signal and help control wide dynamic range recordings.
The first prototype I made was a VCA compressor with RMS detection. It worked beautifully on vocal, but the foley guys needed something to tame the peak as well... So I added a second stage of VCA compression with peak detection. This is not a limiter, but more a peak attenuator. The ratio is fixed at 2:1, Attack & Release are also fixed. You simply turn the knob to the desired amount of gain reduction.
Here's a small diagram showing the configuration: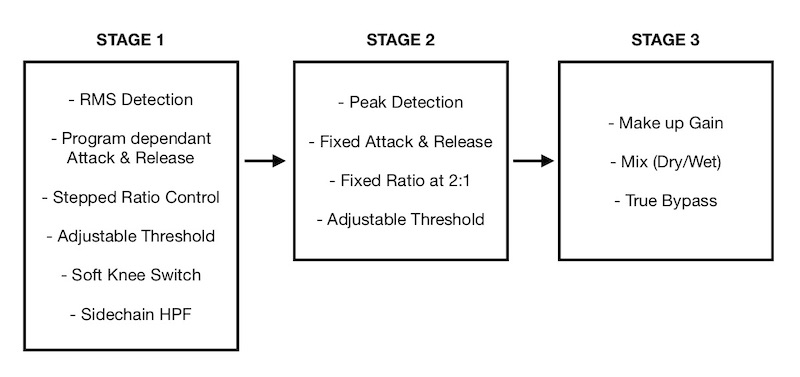 The goal here was to make a versatile compressor that is easy to use and gives great results fast. I'm really happy how it turned out
It's already in the recording chain of two local studios and it saved numerous dialogue takes from clipping the converters.
I should have a small demo video ready next week (various instruments & vocal tracks)
As usual, if there's enough interest I could make a small batch of kits available on the white market.
Cheers
Gabriel
---------------------------------------------------------------
Quick Demo Video:
---------------------------------------------------------------
Last edited: