Hello,
Some months ago I started to work on my studio setup. Bought a couple of Avid/Digidesign Interfaces and an HD Native Card to finally be able to have Hardware Inserts that are timealligned properly.
When working on this setup I thought, why not implement a little summing box in this setup. Just a simple box with 24 Inputs and 2 Outputs. Nothing fancy.
So I wrote down some ideas
24 balanced inputs via 3 DB25 connectors
Neve makeup gain stage
Channels 1-8 either as Mono or as Stereo useable
Attenuatur to either drive the output transformer harder or softer
VU output meter
-6dB switch at XLR out if the signal is too hot for the converter
And these are my first rough layouts of the circuit and the front panel.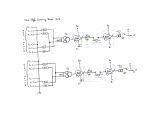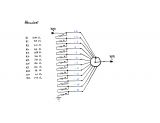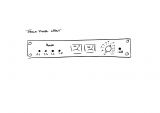 The parts for making the 2 Neve 1272 preamps are already on it's way. So right now I'm working on the details. If anyone has some input, please feel free to comment.
Johannes